When launching the first game with the new GPU, the last thing you want to see is system instability or crashes caused by an insufficient or outdated power supply unit (PSU). Even after its release about a year ago, the Nvidia's GeForce is still difficult to locate, mostly due to the current worldwide chip scarcity. If you are determined to purchase one of these high-performance GPUs, make sure that you have a look at our article on where to buy RTX 30-series graphics cards for additional information before making your purchase.
If your power supply unit (PSU) is getting on in years, getting your computer ready for the RTX 3080 update is in your best interest to avoid failures and damage to other components. The new NVIDIA RTX 30-series GPUs do come equipped with a 12-pin connection; however, you will also get an adaptor so that you may use them with older connectors. The primary function of a power supply is to convert the alternating current (AC) that comes from an outlet in the wall into the direct current (DC) required by the components housed inside a computer.
Power Output
When shopping for a PSU, the maximum power that may be supported is an essential consideration. You may estimate peak power use by adding up all of these values. Look at the sample builds for the top and mid-tier below. Adding a buffer of 100–150 W to your anticipated power consumption is often a smart idea. This buffer will provide you with some leeway if your calculations are off, and it will also make it possible for you to install more discs, fans, or add-in cards in the future.
When it comes to maintaining the reliability of your system, it is often wise to invest in wattage that is somewhat more than what is required. If you wish to overclock your CPU or GPU, you must consider the increased amount of power that will be necessary to do so. Depending on how much you overclock these devices, overclocking might take up to fifty to one hundred watts of power.
Power Conversion Efficiency
PSUs with greater efficiency ratings utilize less energy and generate less heat, which improves their dependability and reduces the amount of noise they emit. By indicating the power supply's efficiency rating, the 80 PLUS certification program for power supplies promotes energy efficiency. Power supply with a better efficiency may have a higher initial cost. On the other hand, they have the potential to reduce the amount of money you spend on power over time. Power supplies with lower wattage will use less electricity even when not in use. For this reason, you may be able to save more money on energy by purchasing a PSU with the appropriate wattage rather than purchasing one that has the highest possible 80 PLUS rating.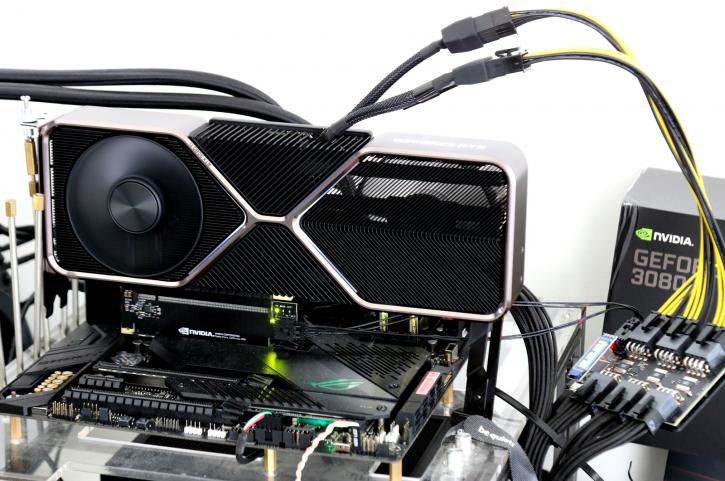 Cables
Connectors
Make sure that your power supply unit (PSU) has the appropriate connections to support the hardware that is currently installed in your system. Cheaper power supplies may save money on connections and cables by providing fewer customization choices and shorter lengths.
Consult the paperwork that came with your motherboard and graphics card to learn which connectors are required. Purchase a well-known power supply unit (PSU) that was introduced not too long ago; in all likelihood, it will include all of the required connections for a new computer setup. On the other hand, you can have certain incompatibilities if you utilize outdated components or an outdated power supply.
Modular Cables
The majority of power supplies have a variety of cables that may be used to connect your components. However, excess power cords not being utilized might work against you by obstructing air movement. Modular and semi-modular power supplies, on the other hand, let the user connect just the required wires. Some of the wires on a semi-modular power supply are soldered on, while others may be connected at your discretion.
Cable Lengths
Most power supplies will come with sufficiently long cables to handle mid-sized towers comfortably. If you have a full-size tower, you may want to verify evaluations and paperwork to ensure the cables are long enough to allow for appropriate cable management. This may be done by determining whether or not the cables meet the requirements.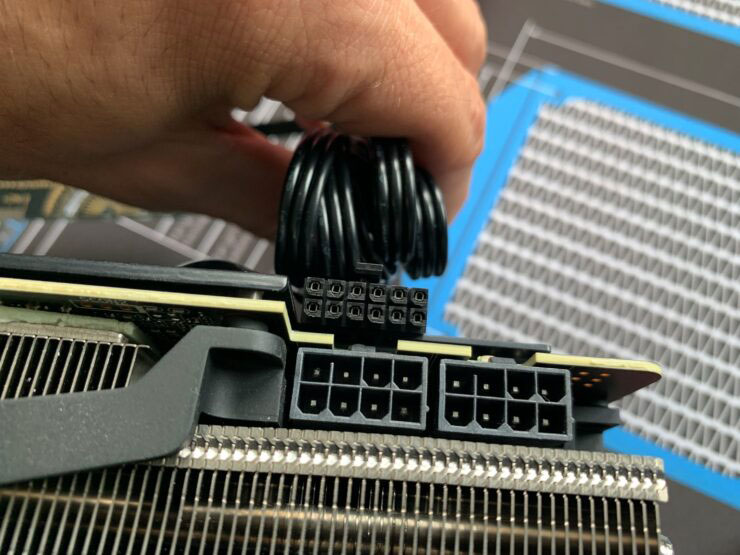 Power Supply Form Factors
There is a wide selection of form factors available for power supply. However, an RTX 3080 power supply will be required for the construction of a desktop PC of conventional size. PSUs with a small form factor may be used in various computer case forms, including those used for mini-PCs.